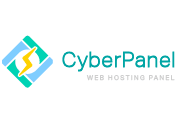 Cyber Security First
With automated website security in place, you won't have to worry about an attack, until you read about it in our report - after we cleaned it up. No buttons for you to push either!
Daily Off-site Backups
Automated backups in place, set for daily by default. Guess what else?
90 days of restore point for the off-site backups. Now you really do not have to worry.
Downtime? No.
99.95%, or 100% uptime for your website? You pick! And which ever you pick, downtime is kept to a minimum. Of course, if you picked 100%, there isn't one (downtime).
SSL Included
Which SSL is suitable for you? Enough coverage?
Those are the questions you do not have to think about.
Speedy Performance
When you join us on Crioshavyn, you can be certain that you will only get The Flash when it comes down to server performance, and speeds.
Fully Managed
Backed by decades of experience, our clients always tell us that they appreciate our proactive nature so that they can focus on growing their businesses.
Available Subscription
for Managed WordPress hosting
Business
$249 per month
Automated Website Security
Pro
$89 per month
Automated Website Security
Essentials
$39 per month
Automated Website Security
Custom
For all your needs
Extra Bandwidth For All Sites

Dedicated Account Manager
Not looking for Managed WordPress hosting?
Check out our other great hosting options
Cloud Hosting
Self managed high performance cloud servers for everyone
Vultr HF Hosting
Self managed Vultr High Frequency cloud servers
Managed Cloud Hosting
Crioshavyn's fully managed cloud servers for your needs